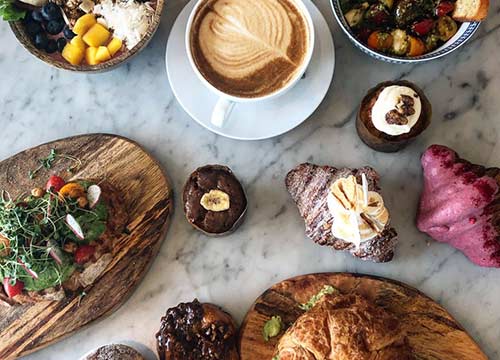 Overview
Black Canvas Coffee is an intelligent coffee brand located in Hollywood, Los Angeles that celebrates the creative local crowd through experiential design, unfussy service, and handcrafted coffee and high quality food.
The name of our coffee house originates from the idea that coffee, like art, stems from a blank space and uses an unscripted approach that brings coffee to life in physical form. Each essential cup of coffee begins as a liquid black canvas, by extracting several flavors and aromas from a single bean; it is given an attitude and a life.
It continues from there; crafting a delicious cup does not outweigh our abiding desire to show you a good time. We believe that drinking coffee is a holistic process. Every element of Black Canvas should realign and relate to the act of creating beautiful things.