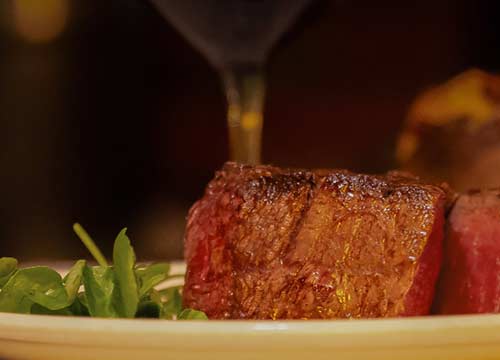 Overview
Now celebrating its 100th Anniversary, The Musso & Frank Grill is a legendary bastion of flawless service and exquisite cuisine – but what's on the menu is only part of the experience. Settle into one of the restaurant's classic red leather booths, amble over to its famed mahogany bar for a martini, or admire the classic architecture, and you'll find yourself transported to another time and place where every meal is a work of art, and every moment is a priceless memory.
Offering a combination of old world sophistication and contemporary warmth, Musso & Frank has entertained everyone from Charlie Chaplin, Frank Sinatra, and Clark Gable, to Marilyn Monroe, Elizabeth Taylor, and The Rolling Stones.
Since opening in 1919, Musso & Frank remains steeped in living history, and is actually more vibrant and retro-hip today than ever, attracting multiple generations of Hollywood denizens and visitors from around the world who prefer elegance over garishness, and classic cuisine over passing food fads.