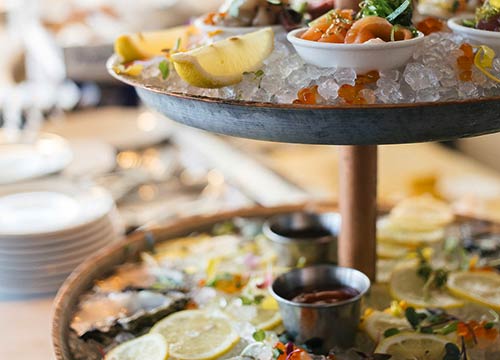 Overview
PALEY. CALIFORNIA CUISINE IN A LEGENDARY LOCATION.
Paley. is located in Columbia Square, the birthplace of the Golden Age of Hollywood. During its heyday, the restaurant at Columbia Square was home to the celebrities, executives and others working in the area. Paley. reimagines that creative culture for the modern age.
Owned and operated by worldwide hospitality group Plan Do See, Paley. is named in celebration of the artistic and innovative era shaped by CBS CEO and visionary William S. Paley and his glamorous wife, Babe.
The Plan Do See culinary team serves a dynamic menu of seasonal and local ingredients in classic dishes with a modern twist – a nod to the inspiration behind the restaurant itself, and brings their signature Japanese principle of Omotenashi -selfless service with a spirit of warmth and respect- to California.